KARP Health Services began over 25 years ago and has developed into a premier rehabilitation company serving Vancouver and the Lower Mainland. KARP operates four divisions under the KARP Health Services brand – Occupational Therapy, Physiotherapy, Active Rehabilitation and Homecare. In addition to excellent remuneration, we have created an excellent work culture that emphasizes a work-life balance with a focus on fitness and healthy living.
We welcome inquiries and resumes for the following positions at any time
Occupational Therapists
Physiotherapists
Kinesiologists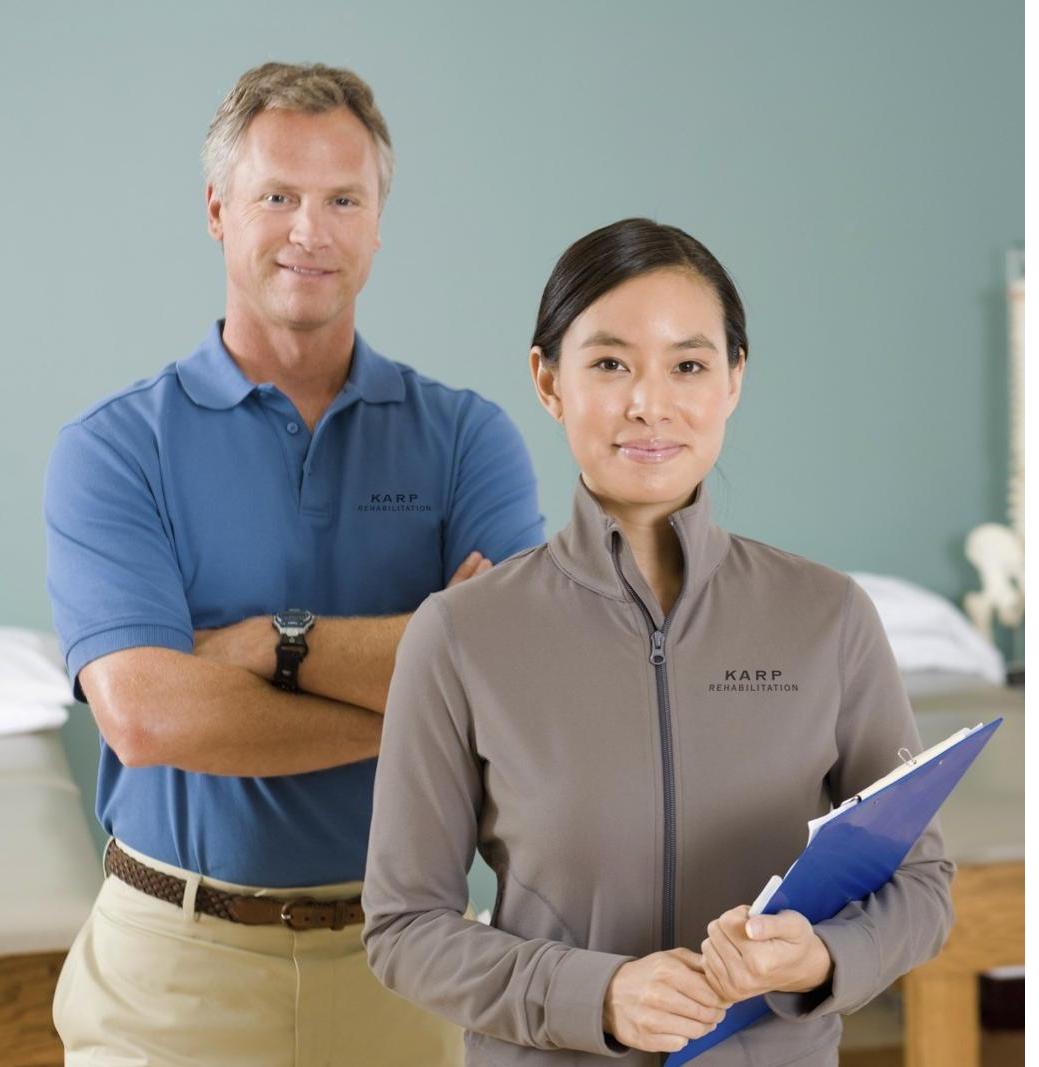 Benefits of working at Karp Rehabilitation
Flexibility of managing your own schedule
Industry leading training and mentorship
Fantastic administration support
Healthy and positive work environment
Competitive remuneration
Report editing and distribution support
Emphasis on education and learning
How to apply
Fill out the form below or e-mail your resume with cover letter to resumes@karphealthservices.com, please specify the position you are applying for in your email subject. Successful candidates will be contacted for an interview.