At Karp Rehabilitation, our Occupational Therapists (OTs) can help get you the medical treatments and supplies you need. This could include compensatory tools, like ergonomic chairs, or recovery services, like active rehabilitation. Karp offers occupational therapy services in Vancouver and throughout B.C.'s lower mainland.
Programs available in Mandarin, Cantonese, Vietnamese, and Englis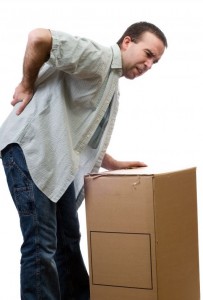 h!
What is Occupational Therapy?
Occupational therapists have a wide scope of practice. Simply put, their main goal is to get you back to what you need and want to be doing. At Karp Rehabilitation, our occupational therapists use their skills as case managers to facilitate your care. They may recommend rehabilitative and home care services, coordinate return-to-work plans, or conduct worksite and ergonomic assessments. And they always use a client-centered approach, so you know you will be involved in every step of the process!
Occupational Therapy Services
At Karp Rehabilitation, our occupational therapists conduct several different types of assessments. These include in-home assessments, worksite visits, ergonomic assessments, and home care assessments. They may also take the form of medical legal documents like Cost of Future Care (CFC) assessments and Functional Capacity Evaluations (FCE). Each of these reports allows the occupational therapist to make recommendations for appropriate services and equipment. Plus, Karp's occupational therapists will travel to your home or workplace on a day and time that is most convenient for you! Karp offers Occupational Therapy services in Vancouver and throughout B.C.'s lower mainland.
Occupational Therapy Assessments:
In-Home Assessments: An in-home assessment is an interview-style assessment. It focuses on your ability to engage in day-to-day tasks and leisure activities and to perform work responsibilities. It results in a full written report with recommendations for services and assistive equipment based on your abilities and limitations.
Worksite Visits: A worksite visit is an assessment that evaluates your job demands in order to determine whether you are able to meet these demands. An occupational therapist will consider your physical capacity, as well as the potential limitations affecting you, and make recommendations about the equipment you need to complete your job. They will work with you and your employer to establish workplace accommodations that suit both parties. Karp's occupational therapists are experts in problem-solving and focus on sustainable solutions in the workplace.
Ergonomic Assessments: An ergonomic assessment might be right for you if you spend your days in a stationary work station like a desk. These assessments involve immediate adjustments to the work station, education regarding proper body mechanics and about optimal work station set ups, and a report that includes recommendations for ergonomic equipment.
Home Care Assessments: Home care assessments take place in your home. During these assessments, an occupational therapist will evaluate your abilities and limitations with regards to cleaning, laundry, meal preparation, transportation, and other daily activities. Once completed, they will provide a full report with recommendations for home care or attendant services. Our Home Care division is able to provide housekeeping and care aid services on an hourly, daily, or weekly basis. Please contact our Home Care department at 604-420-7800 for additional questions regarding these services.
Occupational Therapy Workplace Programs:
Many people seek occupational therapy services with the primary goal of returning to work (RTW). While designing your structured return to work program, a Karp occupational therapist will speak with you, your doctor, and your employer to determine your job's unique demands.
Following this, the occupational therapist will help you to plan a Gradual Return to Work (GRTW) program so that you can ease back into completing your pre-injury job duties.
Occupational Therapy Case Management:
Occupational therapists facilitate and organize rehabilitation services. They will contact your doctor and other healthcare professionals to provide a fluid transition and to establish communication between service providers. They will also coordinate services and progress updates with ICBC and your legal representation as you recover. If you have questions regarding rehabilitation services, please contact Karp's occupational therapists at 604-420-7800.
Occupational therapist services are available to everyone. We receive referrals from doctors, lawyers, private insurance providers, employers, and private clients. If you would like to discuss any of our services in further detail, please contact us at 604-420-7800.
What is Home Health?
Home health services aim to assist clients to effectively manage and maintain safety and independence at home and within their own community. These services may include implementation of mobility aids, adaptive equipment, falls prevention strategies, exercise, support services, education sessions, and more. Communication and coordination with the client's healthcare team is essential to ensuring a successful transition from hospital to home, and when accessing community supports. Active rehabilitation programs are also available to maintain and/or improve physical conditioning and help facilitate a return to activity.
Who would benefit?
Individuals recovering post-surgery and/or transitioning home after being discharged from the hospital
Seniors who may need some services at home or in their community allowing them to age in the comfort and safety of their own homes
Seniors who may be at a falls risk
Individuals transitioning home with new injuries
Individuals living with progressive diseases (such as Dementias, Multiple Sclerosis, ALS, Parkinson's Disease, etc.) in which their needs may be subject to continuously change